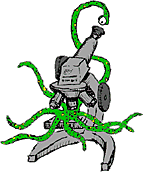 Vocabulary Words
Population
Community
Ecosystem
Limiting Factor
Carrying Capacity
Symbiosis
Mutualism
Commensalism
Parasitism
Niche
Nov 1
We are working in chapter 24. This is a lot of information about ecosystems and the populations that make up ecosystems.
We analized a graph about the fox and rabbit populations in Nebraska. Questions will probably be due next Thursday. Most finished in class.
Friday we worked with the triple beam balances measuring the mass of different objects. We will continue this lab next week by finding mass in different ways.
Test - We are finishing up abiotic factors (including carbon, nitrogen and water cycles and movement of energy). Students can be studing vocablulary words and notes.